Noireaux Lab

cell-free synthetic biology and biophysics
---
---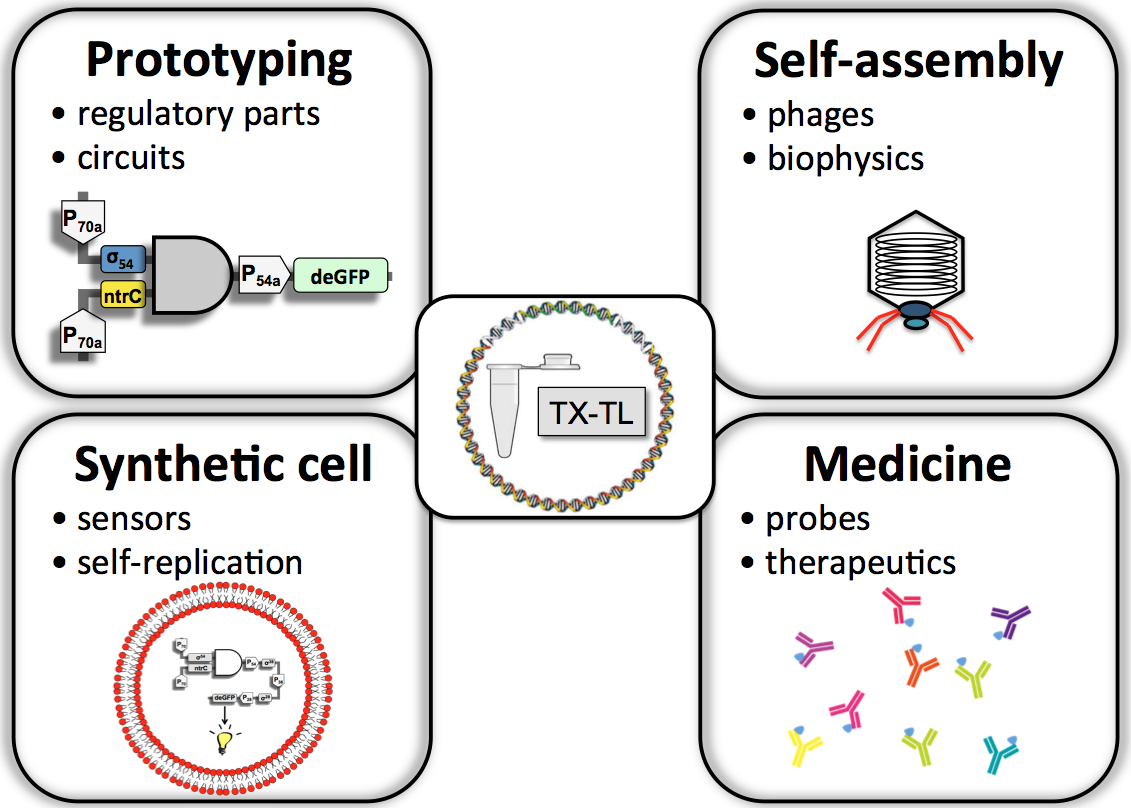 ---
News:

.
•
CRISPR TXTL papers are out,
work done in collaboration with the Beisel lab, see our publication page.
.
•
myTXTL is commercially available.
This kit is a unique all E. coli cell-free expression system for protein synthetis, prototyping of regulatory elements and gene circuits, phage synthesis, minimal cell system, and more. The MYtxtl kit kit is based on the toolbox 2.0 article.
.
.
• Noireaux lab just joined
EBRC
.
.
---